Brush Reviews. I'm going to try to be less wordy than usual…..
I don't have a ton of brushes but I have done and still do a lot of research on them so for most of these I watched at least 10 reviews and read 3 blogs minimum for everything I have and a lot I don't have.
The Ugly:
Lets start here because if nothing else I want you to know the hatred I have for these specific brushes. Don't do it!!!!!
SIGMA Face Brushes – keep in mind they have some incredible brushes and I will post them below but do NOT fck with any of the ones that look like this. I loathe these (stronger word needed)

They are so busy trying to dupe MAC brushes here that they completely missed the quality step. They shed, not really that soft and they BLEED!! I have all of the brushes in the Essential set but every single one of the "big" ones are terrible. Not worth a damn dime. Don't do it.
The BAD:
ELF Mineral – They stopped making these but if you see them on ebay or something – Take a pass. They are all pretty worthless and thank goodness elf removed. Not even all for $3 would be worth it.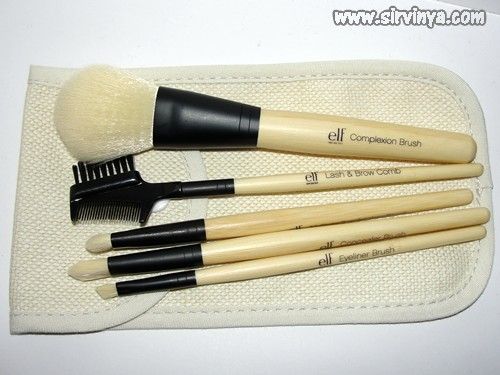 Sonia Kashuk – They're really pretty
but I'm not impressed with her brushes. I have this set and a few other random ones I picked up here and there and they just aren't worth full price. I bought most of these on Clearance so I'm not that mad. But yeah there are better ways to spend your money. They aren't that soft and don't do anything that a lot of the Elf brushes do very well.
One Exception – the Kabuki brush from the Couture set is very nice. Dense soft, great for buffing.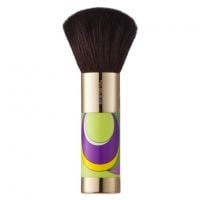 Mary Kay – Based on this horrible Mineral Foundation brush I will never buy a Mary Kay brush. Its bad enough to deserve mentioning. I'm mad because they ONLY been around forEVA and they made this mess. SMH.
The Good:
Elf Studio Brushes – I know some of you ladies just got most of these for $3 total. Money well spent. These brushes range from so, so to great. I posted the ones I really love in the thread here: http://forum.blackhairmedia.com/drugstore-make-up_topic368444_page106.html. The shading brushes are good and to be honest some of these brushes are just excellent and simple. I think the powder brush, blush brush and foundation brush are not really substantial enough to do the job but I have found them great for applying liquid treatments (primer, eye primer, moisturize and for those who use MOM they are awesome for that! A lot less messy.) Anyway, you get more than what you pay for with these.
The Better to Best:
Real Techniques – Perfectly priced value, great brushes! My favorite part of this collection is all of the medium to large brushes. The small brushes (purple) aren't really anything special and the foundation brushes (if you like those) are better for applying treatment stuff again but I highly recommend these overall: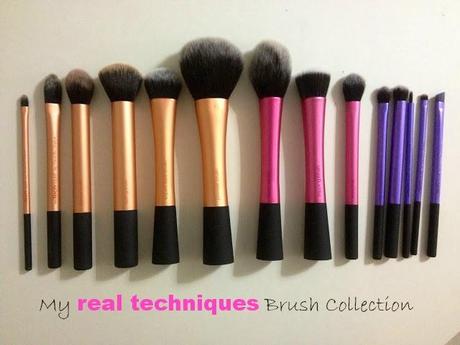 BTW: Ultimate Brush in this set is the Expert Face Brush. Its short, packed and just the right size for contouring and other liquid applications. It would be a good alternative for the Cover FX one Rumy posted if you don't want to spend the $38. It saved me
The big powder brush was the love of my life until I lost my mind over the IT Cosmetics brush. Even though its smaller than the new brush its still way bigger by most powder brushes I've seen.
They are very soft, do what they say, they don't shed, they don't bleed and they are easy to clean. I just love them and I've been very happy with them for over a year of continued use.
Sigma SIGMAX Kabuki and Precision – Excellent, well made unique line (well it was until it was copied
). I love these brushes. They are rock solid. Very dense but very soft. No shedding, no bleeding, just perfect brushes. I would buy these all over again. This was my first real "set". Still going strong and still loved to death by me. Sigma Eye and Precision Brushes – I love these. The shading brush is excellent, love the liner brush and the blending brushes to death. Also the E30 (white one) is a pencil shadow brush. Perfect for doing corner eye highlights and doing liner using shadow. This is another area where Sigma does very well. I don't use the Real Technique small brushes much because between these and Elf I have everything I could want.

Other Sigma stuff I love
Very affordable ($40 or less with coupon) works great!! Its not always in stock though. Very high demand I guess but these run well over $100 for most brands.
I use this Sigma Dry N Shape every time I clean my brushes. It stands up if you bi-fold and you can let the brushes dry upside down. They keep the shape solid and somehow helps them dry fast and perfect. The brush is squeezed by the elastic which helps dry and shape the brushes. I wish it had more space.
I also use the cases from the Real Technique brushes for drying. Just put them in upside down and use the brush guard thingy for the ones that need shaping:
That's all I can think of right now. Hopefully my mistakes will be to your benefit. You could try the same ones I love and hate them and vice versa so take it for what it is. These are the ones I've used for a while. Maybe others will chime in to agree or tell y'all I'm crazy
.
I need a few weeks on the ones this thread made me buy I just bought


Edited by kfoxx1998 - Mar 19 2014 at 2:23pm