Diane, you raise some very good questions. In general, silicones work by covering hair with a thin hydrophobic (water-proof) coating. This coating serves several purposes: it helps reduce the porosity of the hair which makes it less likely to absorb humidity; it helps reduce moisture loss from the inside of the hair; and it lubricates the surface of the hair so it feel smoother and combs easier.
The properties vary depending on which particular silicone is in the formula. Some silicones do leave a heavy coating on the hair that can be hard to wash off. Others are very water soluble and don't buildup at all. Dimethicone, (sometimes called simethicone) for example, is the heaviest of all silicones used for hair care. It provides the most smoothing effect but it is also the hardest to wash out. Cyclomethicone on the other hand, gives great slippery feeling while you're rinsing your hair, but it quickly evaporates leaving nothing behind. This is probably what you`re experiencing.
What about carrier oils, as you describe them? Some oils are effective conditioners. Take coconut oil, for example. While it doesn`t provide the same surface smoothing as silicones, it has been shown to penetrate hair and plasticize the cortex, making hair stronger. (This isn't true of all natural oils however.) So oils are useful ingredients but they're not direct replacements for silicones.
It`s tough to tell simply from reading the label because there are so many types of silicones and they can be used in combination with each other. You can't simply say: all silicones are bad. Some women will find silicones too heavy for their hair, others will love the soft, conditioned feel they provide. You'll have to experiment to find what's right for you. Good luck!
One of our favorite resources, The Long Hair Community, has posted an excellent list of silicones used in hair care products. There are a couple of technical inaccuracies here and there, but overall this is a very comprehensive list of what you'll see on the ingredient lists of the products you buy. It's a bit long, but we thought we'd reprint it here in it's entirety for your reference. And it took a lot of time to compile this, so a BIG THANKS to the ladies at the Long Hair Community – it's one of the best non toxic beauty blogs we've ever seen!
Silicone Ingredients Used In Hair Care Products
Amodimethicone- Trimethylsilylamodimethicone- A non-curable amine silicone fluid for hair care products and decorative cosmetics. Provides water resistance.
Amodimethicone (&) C11-15 Pareth-7 (&) Laureth-9 (&) Glycerin (&) Trideceth-12-
An amine functional micro-emulsion for clear, aqueous-based hair products.
Amodimethicone (&) Trideceth-12 (&) Cetrimonium Chloride- Cationic emulsion for hair conditioning.
Bisamino PEG/PPG-41/3 Aminoethyl PG-Propyl Dimethicone- Provides excellent hair conditioning without build-up. Ideal for use in products designed to treat colour, perm, sun and heat-damaged hair.
Bis-Phenylpropyl Dimethicone- A colourless silicone fluid with high RI, low viscosity and volatility, shine enhancement and luxurious feel.
C30-45 Alkyl Dimethicone- Superior compatibility with both silicones and organics. Can be used as a thickening agent which gives a unique silky skin feel.
Cetearyl Methicone- A soft, waxy material; excellent lubricity and spreadability.
Cetyl Dimethicone- Occlusive film forming for skin conditioners.
Cetyl PEG/PPG-15/15 Butyl Ether Dimethicone- A silicone emulsifier for use in the preparation of water-in-oil emulsions. Also offers good emulsification of paraffin oils and vegetable triglycerides.
Cyclomethicone (&) PEG/PPG-20/15 Dimethicone- For formulating water-in-oil emulsions, particularly water-in-silicone emulsions. Excellent aesthetics.
Cyclopentasiloxane- Cyclomethicone D5- Provides improved efficacy in antiperspirants and wet combing in hair conditioners.
Cyclopentasiloxane (&) C30-45 Alkyl Cetearyl Dimethicone Crosspolymer- Provides a unique feeling during rub-in followed by a soft powdery feel for an extended period. Ideal for cream to powder formulations.
Cyclopentasiloxane (&) Cyclohexasiloxane- Available in three different proportions offering low viscosity, a relatively high volatility and a cyclic structure.
Cyclopentasiloxane (&) Dimethicone- The basis for hair serums. Conditioning without build up.
Cyclopentasiloxane (&) Dimethicone/Vinyldimethicone Crosspolymer- An elastomer dispersion resulting in a smooth, highly viscous gel with a unique silky feel on application.
Cyclopentasiloxane (&) Dimethiconol- Provides a smooth, velvety feel without greasiness. Useful for skincare and hair conditioning.
Cyclopentasiloxane (&) Trimethylsiloxysilicate- Silicone resin blended with Cyclopentasiloxane. Provides water resistance.
Cyclotetrasiloxane- Cyclomethicone D4- A volatile silicone for improving skin feel in applications such as anti-perspirants.
DEA PG-Propyl PEG/PPG-18/21 Dimethicone- Enhances the performance of shampoos and conditioners with improved gloss, manageability and moisturizing properties.
Diisostearoyl Trimethylolpropane Siloxy Silicate- Highly substantive to skin, has good lubricity and spreadability. Compatible with organic oils and waxes.
Dimethicone Copolyol
Dimethicone (&) Laureth-4 (&) Laureth-23- Non-ionic silicone emulsion for 2-in-1 shampoos.
Dimethicone (&) Trimethylsiloxysilicate- Water resistant, non-tacky film, ideal for sun screens.
Dimethicone (from 1 to 1,000,000 cs)- The original silicone 'oil'. A complete range is available from the highly mobile 1-20 cs, the popular 50-500 cs and the heavier 1,000-1,000,000 cs.
Dimethiconol (&) Sodium Dodecylbenzenesulphonate- An anionic emulsion for leave-in hair products. Disperses well in aqueous preparations and gives the hair good texture.
Diphenyl Dimethicone- A heat-resistant silicone with good film-forming properties. Used as a skin conditioning and anti foaming agent.
Disiloxane- Volatile replacement for ethanol in APs and aerosols.
Lauryl Methicone Copolyol
PCA Dimethicone- Functional over a broad pH range and offers excellent smoothing, conditioning and emolliency properties in many different applications.
PEG/PPG-20/15 Dimethicone- Previously referred to as Dimethicone Copolyol. A very versatile, water soluble polyether modified silicone for use in skin and hair products.
PEG-12 Dimethicone- Previously referred to as Dimethicone Copolyol. A very versatile, water soluble polyether modified silicone for use in skin and hair products.
Phenyl Trimethicone- A very popular high gloss silicone for spray-on hair products. Also provides emolliency and water repellency in skin care products.
Polysilicone-18 Cetyl Phosphate- Color-retaining conditioner for hair products. Also offers thermal protection and a slick, soft after-feel. Excellent solubility and compatibility with most surfactants.
Silicone Resin Spheres (2, 5 & 6 micron)- Fine, white spherical particles give slip and lubricity in pressed and loose powders.
Simethicone- A mixture of Dimethicone and hydrated silica, used as an antifoaming agent. Available in two grades.
Stearoxy Dimethicone
Stearyl Dimethicone
Trimethylsiloxysilicate- A solid silicone resin for decorative cosmetics. Provides water resistance.
Trisiloxane- Anti foaming and skin conditioning agent.
http://thebeautybrains.com/2007/01/23/what-do-silicones-do-for-your-hair/
Bottom line, silicones are excellent emollients, they just may be too heavy for some people's hair. Others will love them. It is whatever works for you.
Who are the Beauty Brains?
The Beauty Brains were founded by Perry Romanowski and Randy Schueller, two cosmetic scientists with over 50 combined years of experience in formulating and testing beauty products.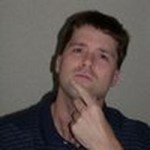 Perry Romanowski is a writer, cosmetic chemist, Inventor, scientist, instructor, futurologist, and thought leader. He's also the founder of Chemists Corner blog and training program.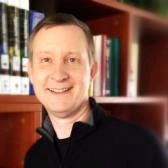 Randy Schueller is a writer, former Sr. Director of Hair and Skin Care R&D for Alberto Culver and Unilever and a member of the National Association of Science Writers.