Sandra Bullock poses with her "adopted" high school graduates - New Orleans - May 2014
---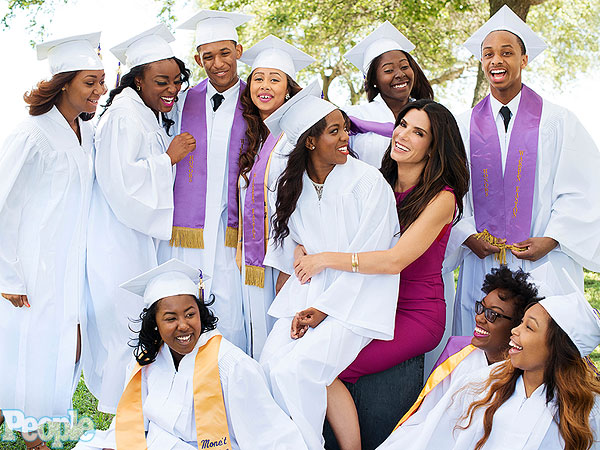 PEOPLE Magazine
Inspired by New Orleans' Determined Youth,
Sandra Bullock
Adopted a School
By Julie Jordan
06/01/2014 at 09:30 AM EDT
Quote:
Sandra Bullock
is tired of hearing only bad news.
"No one ever talks about the good," she says. "If you are ever wondering about how good life is and can be, you can come to Warren Easton."
The actress, 49, adopted the public charter high school in New Orleans after Hurricane Katrina hit in 2005.
Bullock's donations have helped rebuild the historic campus, fund scholarships for graduates, pay for athletic equipment and band uniforms and open a health clinic.
"These kids have been working a couple of jobs, some come from hard places, but every time they walk under that roof, they know they're cared for," she says. "They're admired for what they can bring to the table."
As principal Alexina Medley puts it, "When you come to Easton, you become part of the family."