Hey ladies.
I'm selling the hair and closure that I wore in my virgin indian install. I'm on to the next hairstyle already lol
Three bundles of virgin indian hair medium luster
20,22,24"
Came in a natural brown ,I dyed the hair black
Natural wave
Wefts are sealed, not cut at all
I experienced no shedding, and some tangling in the back (I wear alot of necklace chains)
Currently on a u-part but I can remove before shipment
Silk closure
Stained light brown (can be stained to darker brown)
4x4
virgin indian hair dyed black
18"
$265 for everything + shipping
or
$105 +shipping for closure
$170 +shipping for the three bundles
Final sale, Paypal only
Silk top lace wig
Light silk
22"
About color ##27 custom colored with darker roots (grow out look) (beyonce-esque)
Chinese virgin texture
I sewed two combs in the front
Bangs are cut in can be worn regular or in a swoop (i wore swoop)
Worn for about 2-3 weeks
Minimal shedding and tangling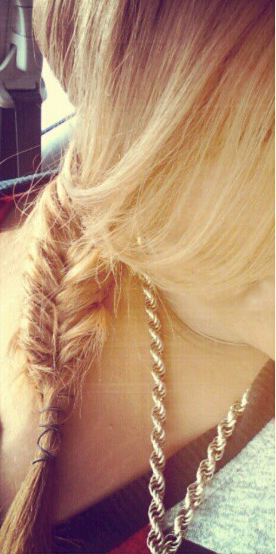 $170 shipped
final sale
pp
PM me


Edited by *SUCCMIDRY* - Jan 26 2013 at 3:47pm