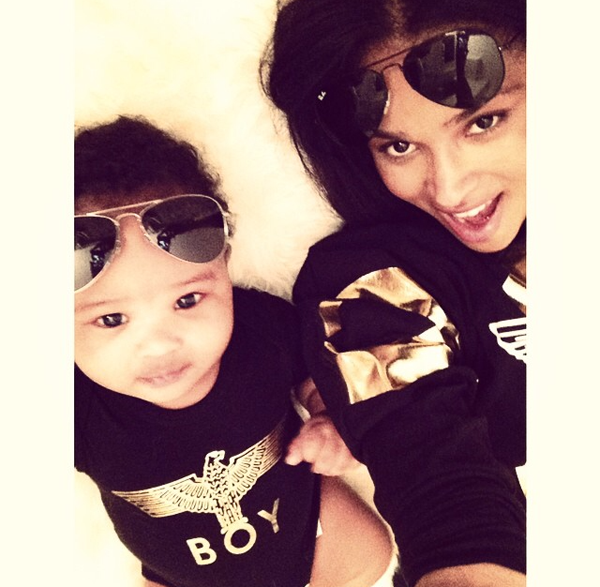 Grab your tissues! Ciara and Future Jr. are bringing the adorableness in some new pics. Plus, the Cincinnati Bengals re-signed defensive tackle Devon Still so he could continue to pay for his 4-year-old daughter's cancer treatments. Deets inside...
When she's not taking Baby Future on an afternoon stroll, new mommy Ciara is snapping the cutest selfies with her cuddly baby boy.
Ciara and little Future shared some bonding time with matching outfits and stunner shades. Future Jr. was styling and profiling in his mini Ray Ban sunglasses and Boy London t-shirt. And CiCi shared the mother-son moment on Instagram with the caption, "Me and My Baaaby!!:) He Loves Selfie Time:) Rockin Our #BigRayBans #LittleRayBans #BoyLondonTees"
Although it was reported that CiCi and Daddy Future have called it quits, new reports say the two have reconciled for the sake of their 3-month-old son.
You'll recall Ciara allegedly called off their engagement after she learned that Future was allegedly cheating on her.But she may have put all of that behind her for the sake of her son. People in Future's camp tell TMZ that the "Honest" rapper and CiCi are back to living in the same house. Oh?
Sounds like Future's PR team is hard at work.
And in other kiddie news....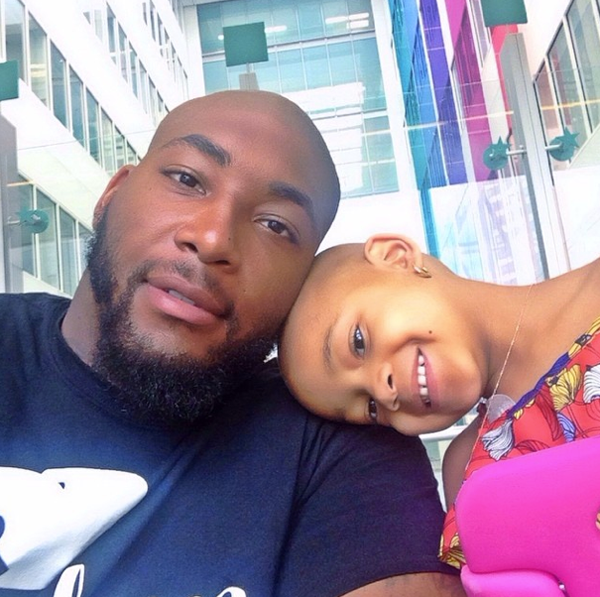 Defensive tackle Devon Still's dreams came true when he was added to the Cincinnati Bengals' roster. But it was short lived after he learned the team had decided to cut him on Saturday.
In a turn of events, the NFL team granted Devon a second chance by re-signing him to the practice squad. Why? Well, Devon's 4-year-old daughter Leah had been diagnosed with stage 4 pediatric cancer in June.
The 25-year-old rookie explained he hadn't been on his "A" game because he couldn't focus on playing while his daughter was battling a deadly disease. He told ABC News,
"I completely understand where the Bengals were coming from when they cut me because I couldn't give football 100 percent right now."
Devon called the team re-signing him a "blessing in disguise" because now he's able to keep his health insurance to help pay for his daughter's doctor's visits and medications. As a practice squad player, Devon will receive a weekly salary of $6,300. He will also be able to be with his daughter during her treatments since he will do a lot less traveling as a practice squad player. He added,
"We're going to go to battle with cancer. She's willing to put up a fight to beat it."