Happy Birthday Major! The youngest of the Harris clan celebrated his 6th birthday with a huge birthday bash fit for a video game loving kid in Atlanta. Peep the party pics inside…
Over the weekend, cutie patootie Major Harris celebrated his 6th birthday with a video game themed party complete with a Pokemon cake, inflatables, Super Mario decorations and video games…of course.
The entire "Family Hustle" gang came out including his dad T.I., mother Tiny, sisters Zonnique & Deyjah, brothers Domani, Messiah, King, his grandmothers Dianne & Violeta and auntie Precious.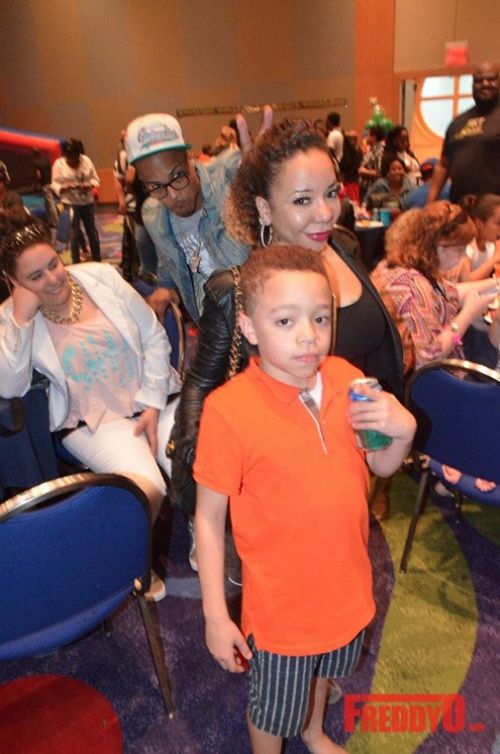 Whatever martial issues Tip and Tiny have been going through were put aside to celebrate their youngest birthday. Peep Tip throwing up bunny ears behind Tiny as she snapped a pic with his son King. He is growing up so fast.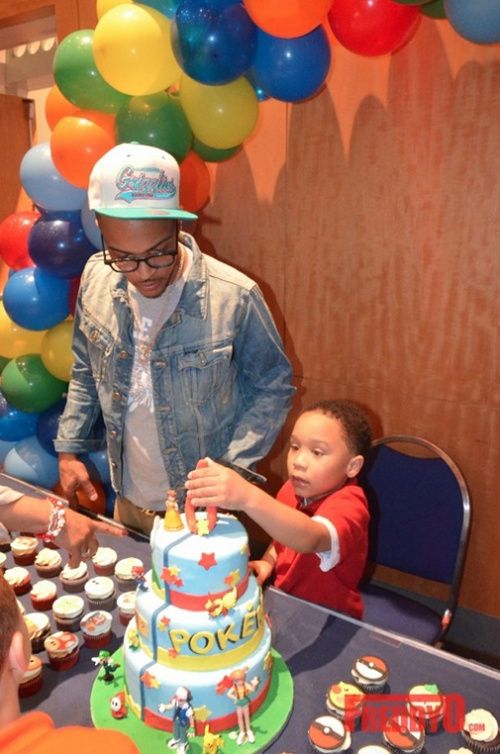 Scene stealer Major looks like he's ready to cut into his colorful three-tier Pokemon cake.
Tip's 14-year-old son Messiah is now taller than him! And they're looking like twinsies...
Domani, King and Deyjah stopped for a quick pic.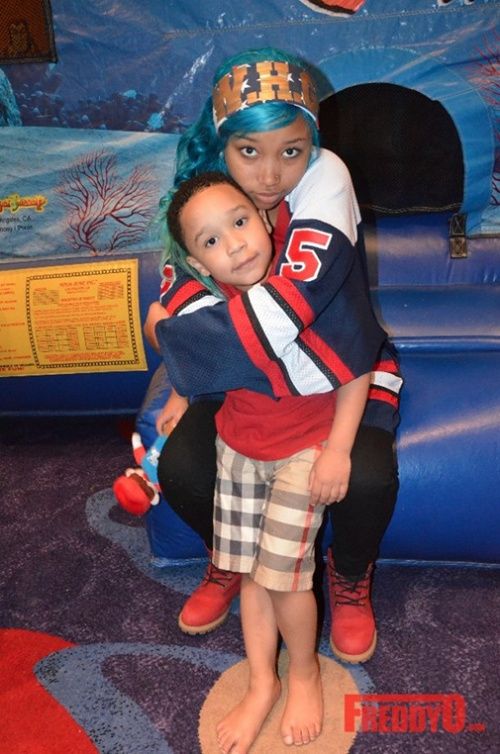 OMG Girl Zonnique hugged up on her baby brother during his party. Cute.
Toya and Lil Wayne's daughter Reginae Carter came out to the party, posing it up alongside Tiny, Zonnique and Messiah.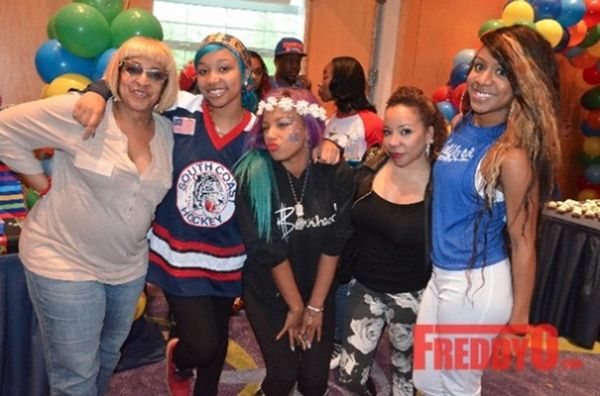 The OMG Girlz were there to celebrate, stopping for a pic with Tip's sister Precious.
And Tiny's BFF Shekinaj Jo came bearing gifts for lil Major. No...not her hot pink bra.
Have you heard Tiny and Shekinah's new track? If not, click here. It's...interesting to say the least.
And Tip and his lady were spotted making their way to the car.
Happy Birthday Major!
Photos: FreddyO.com