Tisha Campbell Martin And Boris & Nicole Kodjoe Hit Holly Robinson Peete's HOLLYROD Family Fun Day
Aug 04 | by Natasha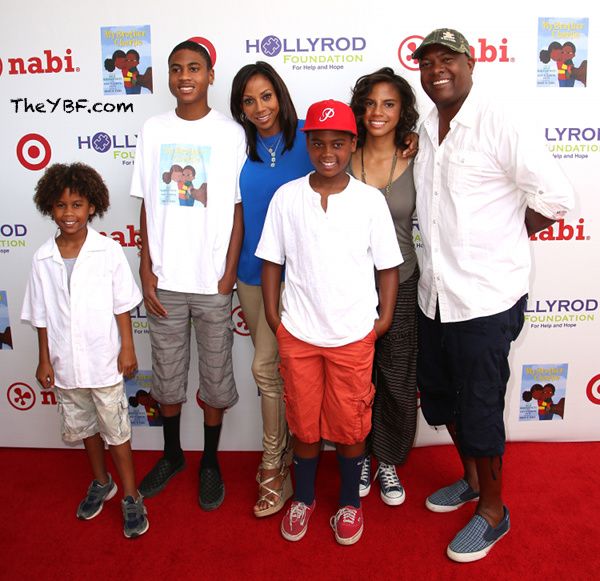 Holly Robinson Peete hosted the HollyRod Foundation's 4th Annual "My Brother Charlie" Family Fun Festival in L.A. yesterday. Peep the pics of her gorge fam inside, plus her celeb friends who came out to support....
Actress Holly Robinson Peete and her hubby Rodney Peete hosted another HollyRod event this weekend. It was to celebrate Holly's book with her daughter, Ryan, called My Brother Charlie.
The book is about Ryan's twin brother Rodney, Jr. who has autism. So the fam (all pictured above with the two youngest kids as well--Roman & Robinson) all went out for a big family fun day in honor of the book.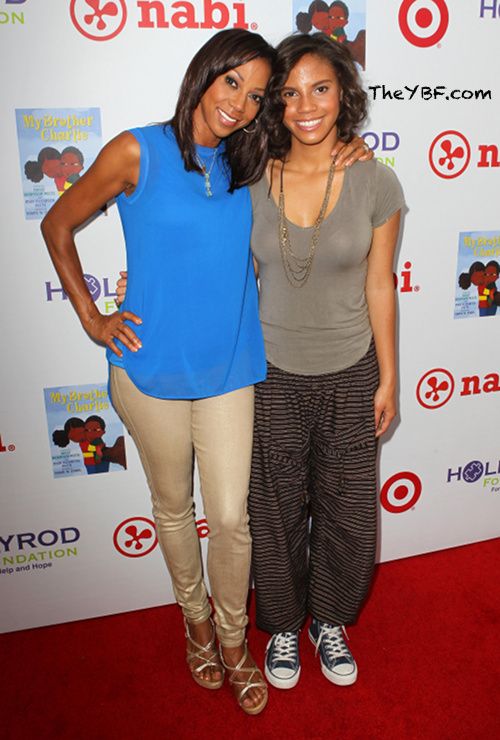 How fab is Ryan! She and her bro turn 16 this October.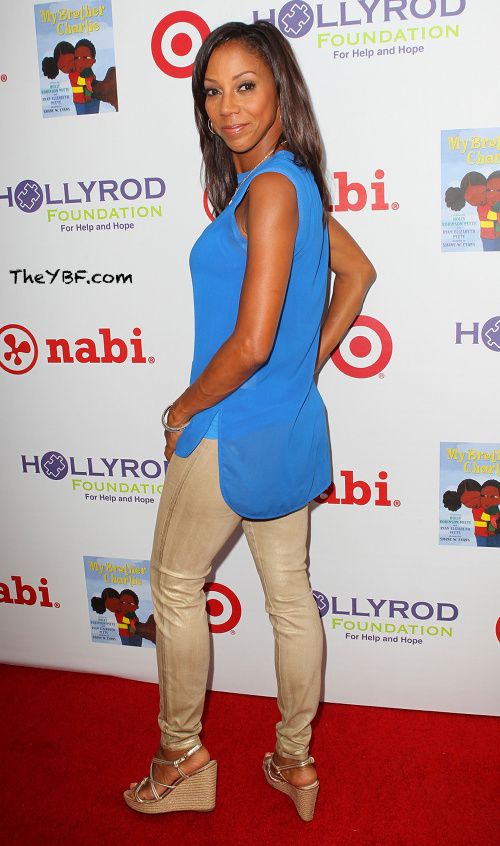 Holly's good friend Tisha Campbell-Martin, who also has a son with autism, hit up the event:

And Boris & Nicole Kodjoe came o the event with their daughter Sophie, who lives with Spina Bifida: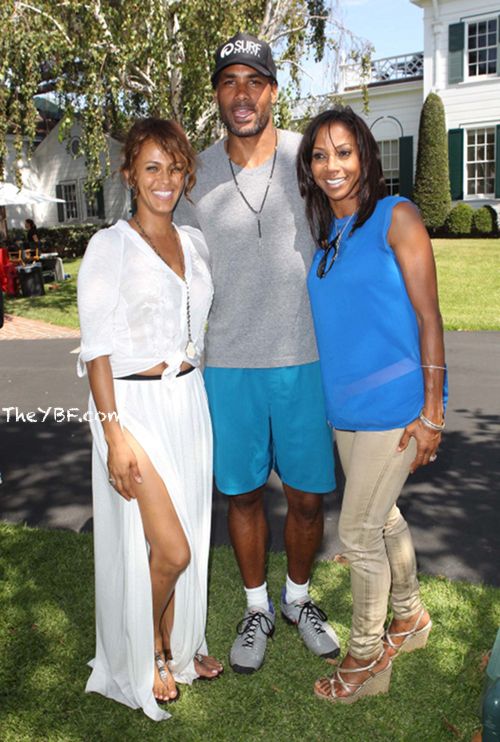 Great seeing the YBFers in Hollywood sticking together for a great cause.
Oh, and Holly snapped a pic with a pig from the petting zoo. She said, "This little piggy got loose! I had to chase it down he went all #glitzy from #HoneyBooBoo"
Cute!