Kevin & Torrei Hart Throw Son Hendrix A Lavish SKYLANDER 6th Birthday Bash!
Nov 12 | by Natasha
Over the weekend, Torrei and Kevin Hart hosted a star-studded 6th birthday party for their son, Hendrix Hart. And it looks like Torrei had a few possible "Atlanta Exes" cast members there too. Check out the celeb friends who came out to party and deets on the lavish celebration inside...
Kevin Hart joined forces with his ex-wife, comedienne Torrei Hart, to throw their youngest kiddo a SKYLANDER birthday party at Torrei Hart's ranch-styled home in the suburbs of Los Angeles this past weekend.
Since the twosome have been co-parenting 8-year-old Heaven and 6-year-old Hendrix fabulously post-divorce (and even with Kevin moving on to a relationship with model girlfriend Eniko), the party went off without a hitch.
Both parents snapped super cute pics with little Hendrix.
All the kiddies who attended the "Skylander" themed party received VIP treatment from the moment they entered. Torrei Hart's living room was converted into a candy shop decked out with candies ranging from sweet to sour and kids.
On the wrap around deck, there was a full service catered buffet, a custom made photo backdrop for the kids and families to take candid shots, an exotic face painting station where kids could transform into their favorite characters, a silly face photo-booth, cotton candy and popcorn stations, a medieval jousting ring, and an airbrush artist on site creating customized t-shirts for the kids. Whew!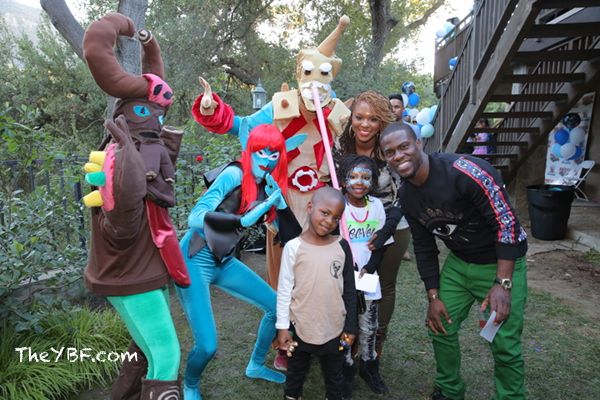 Torrei's place was also laced with 3 industrial sized air jump playpens. Before each guest left, the parents were given gift bags and the children got Skylander backpacks filled with goodies. Talk about going all out!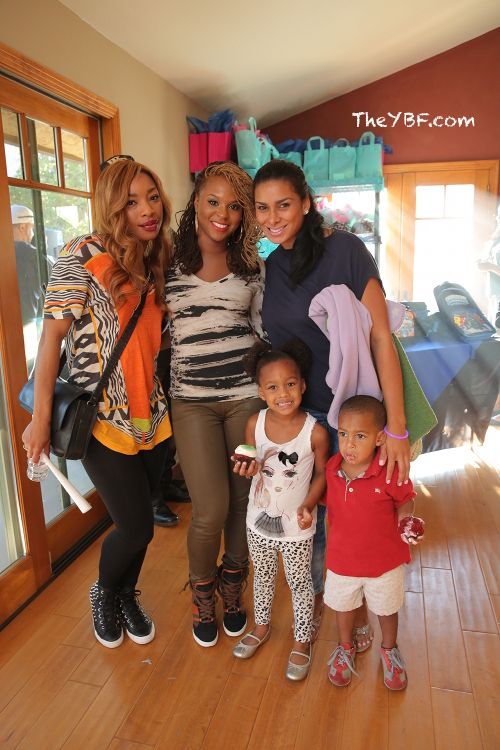 Torrei's friend Laura Govan was there with a few of her kiddies.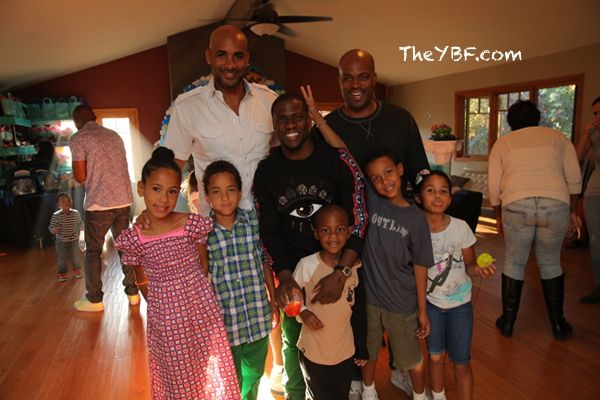 Kevin's "Real Husbands of Hollywood" costar Boris Kodjoe brought his kiddies Sophie & Nicolas.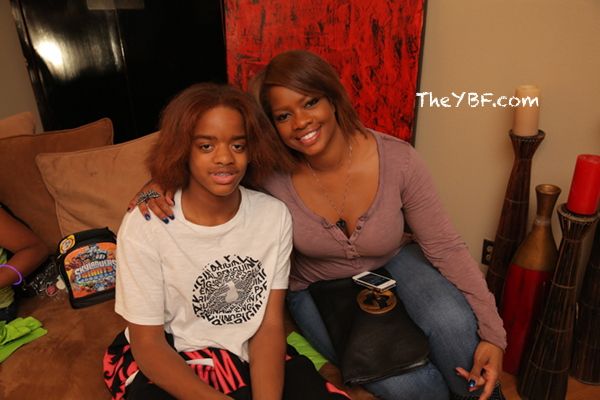 And Cee-Lo's ex-wife, Christina Johnson (who may be one of Torrei's co-stars on "Atlanta Exes") was there with the couple's 14-year-old son Kingston. Also there but not pictured: Niecy Nash, Big Boy (Radio Personality), Gloria Govan, Jada Paul (Chris Paul's wife), and Keisha Epps (Omar Epps' wife).
We're told that "Torrei and Kevin agree that clear and positive communication has been an effective tool to their successful co-parenting." After their highly publicized divorce a few years back, they realized that the media played a critical role in how things went down. So Torrei stated at the party they are in a great space to create a loving and nurturing environment for their kids.
Gotta love that!