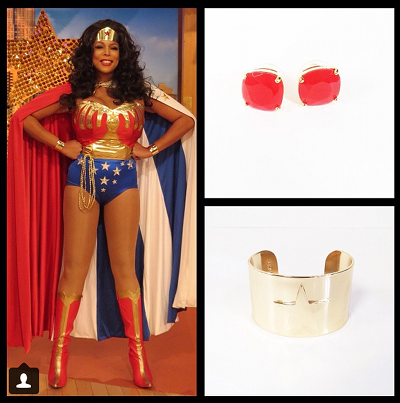 And Wendy went as her fave gal--Wonder Woman. The costume was made for her over a decade ago. And she wanted to show fols she could STILL fit it. Work.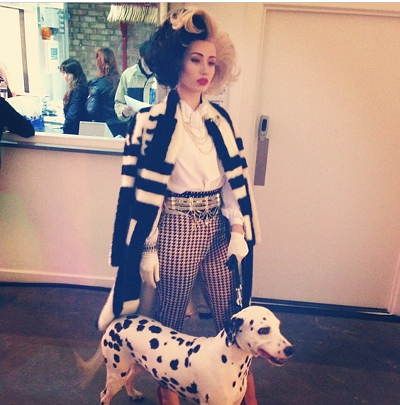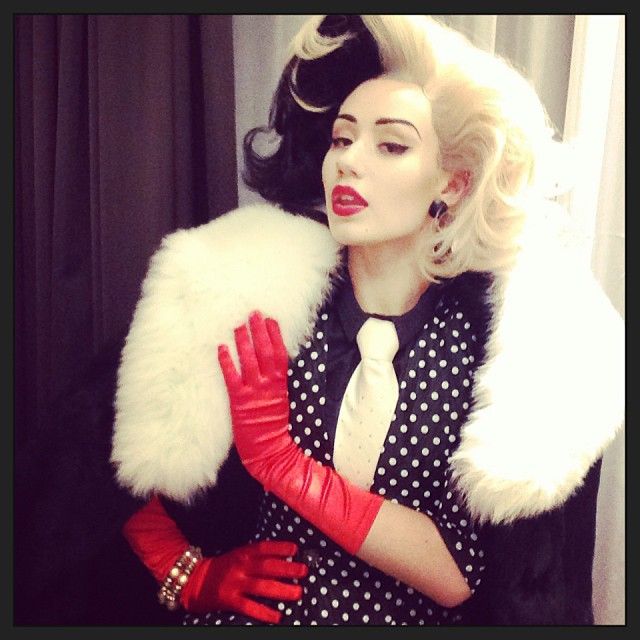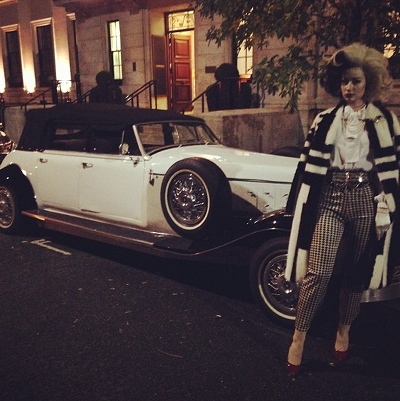 Iggy Azalea went all out as Cruella de Vil. And she even brought her own Dalmation doggie Lucky. With Cruella's car. Loves it.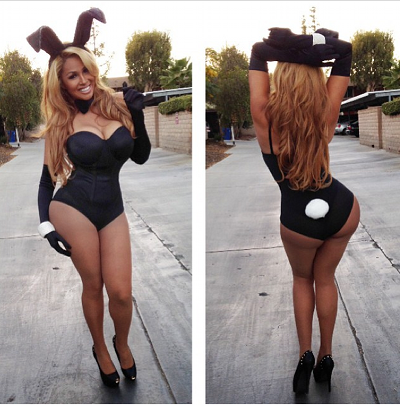 Former "LAHH" star Somaya Reece showed off her hot new bod in her Playboy Bunny costume.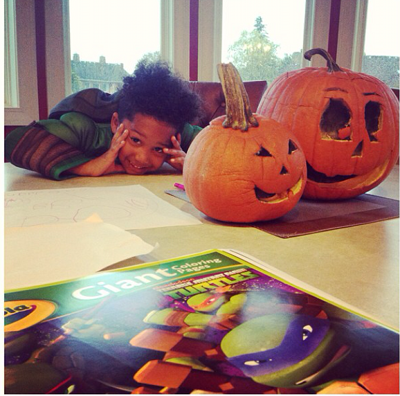 Jennifer Hudson's son David, Jr. looked cute as a Teenage Mutant Ninja turtle.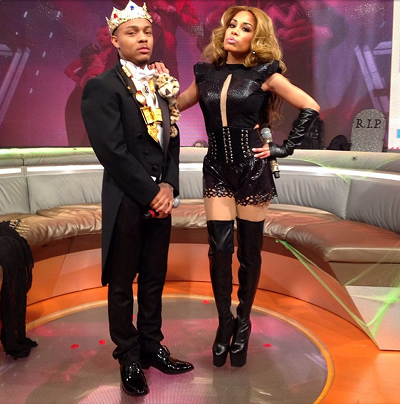 Bow Wow & his "106 & park" co-host Keshia Chante did the show tonight as Prince Akeem and Beyonce.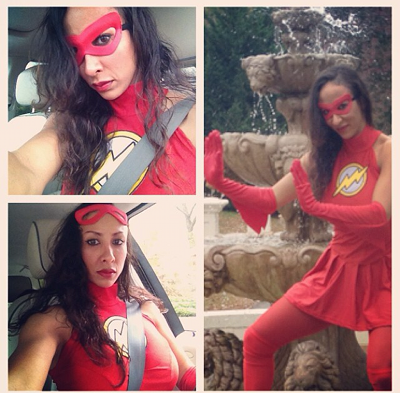 Ginuwine's wife, Sole, posed it up at Flash Girl.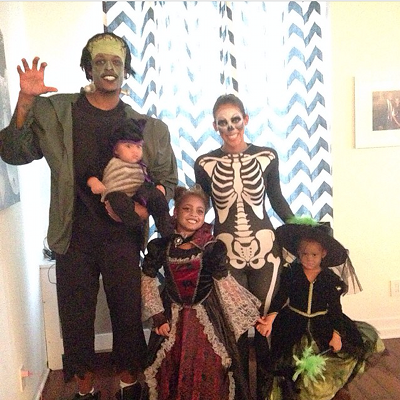 One of the newest Nets baller, Paul Pierce, made it a family Halloween with Hotel Transylvania.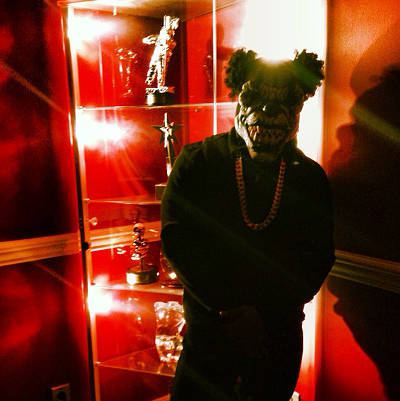 It's Murdaaaa. Ja Rule put on this scary ass mask to scare folks on his IG.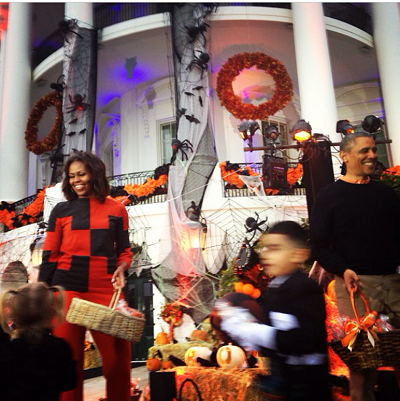 The Obamas handed out candy to the cute kiddies at the White House.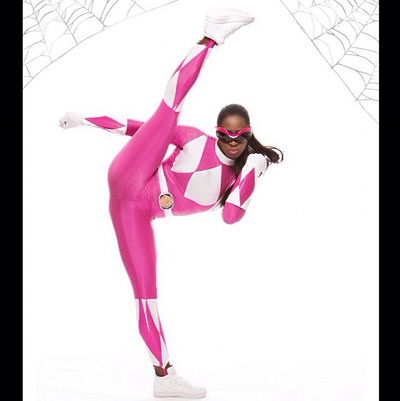 Trinity of WWE DIVAS (don't act like we're the only ones that watch that reality show "True Divas") is channeling her inner pink Power ranger.
And the morning and daytime talk shows went all out: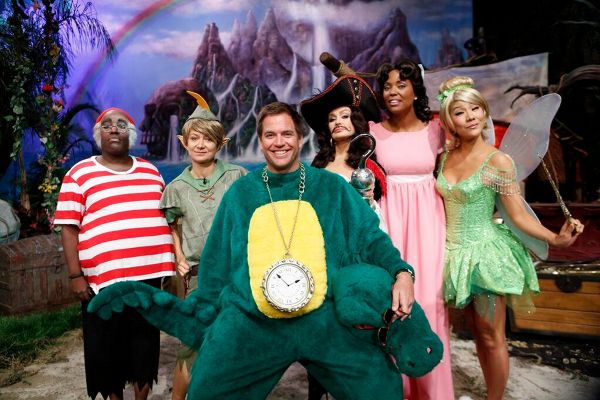 Sheryl Underwood and Aisha Tyler joined in with their "The Talk" co-hosts for their Peter Pan theme.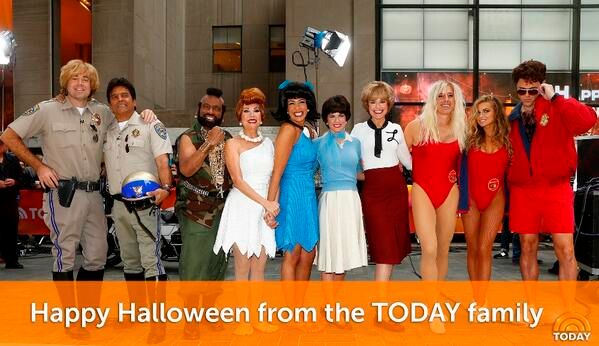 Al Roker went as Mr. T as "The Today Show" channeled all their fave classic tv shows.
And over at "GMA":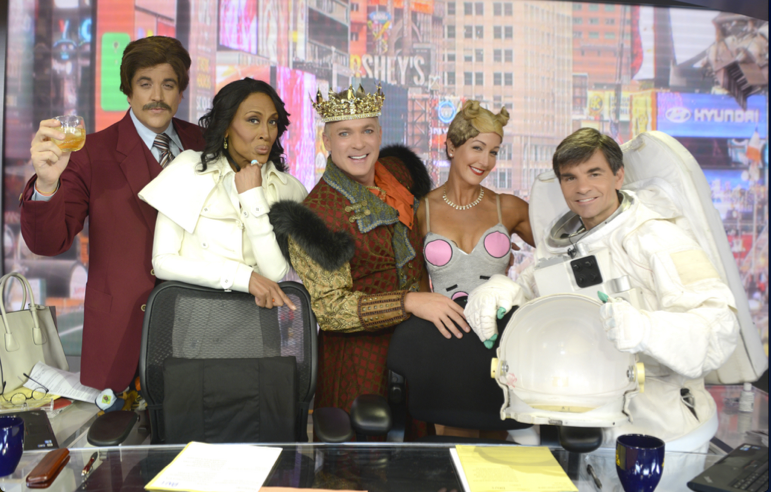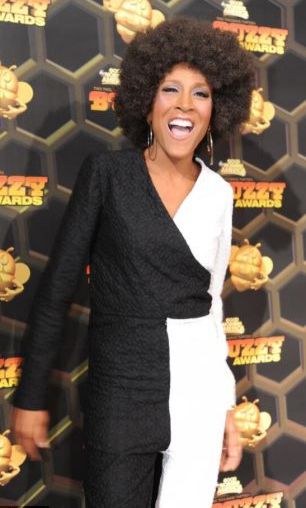 Robin Roberts went as Olivia Pope and Oprah in The Butler. Loves it!
Photos: Everyone's IG's and Twitters
http://theybf.com/2013/10/31/peep-the-pics-celebs-get-way-into-the-halloween-spirit