I want to post the pic but I'm scared I will get in bhm trouble....so ill just out the link at the bottom lol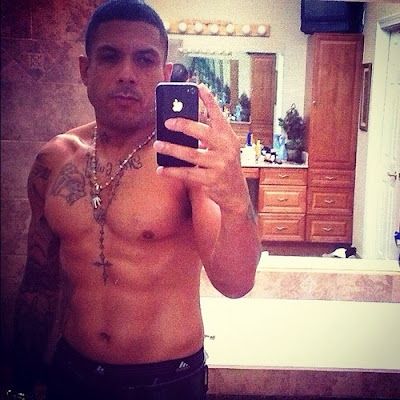 Former rapper and co-co-co-star of Love & Hip Hop Atlanta, Benzino, is known for taking LOTS of selfies ever since he found himself joining a gym, eating clean and working on his fitness. Due to recent events, I definitely wasn't surprised when I received this Baller Mail from an unidentified reader. The Baller Mail came with no description, just simply a photo of Benzino doing what Benzino does -- flexing his muscles in his bathroom mirror. In the buff. With one particular muscle decided not to flex that day. So if you've ever been curious about Zino, wonder no more.
As usual...
Disclaimer: Baller Mails are submitted by our readers and are protected by federal statute 47 U.S.C. 230. BallerAlert.com can not confirm 100% accuracy of any story posted.
http://api.ning.com/files/pa1EQhLUMC5R-7JQRKV7m63W2CKcUpVOjLQVsVl7JyyYJY1K0O4FgmNE5xozb0L3i5roMQoB9V79tfwy7F0l6DaJWezlG1mJ/photo1.JPG