Finally I have my Bdogg straight hair 16inches installed! This is an intial review of the hair and the wonderful person who installed my hair, fellow BHM member Alynxx
In previous posts I describe my getting the hair and nit combing it. I ended up double sealing the wefts with Fray Check I bought from John Lewis department store because I am so over shedding from my previous install. The Fray Check drys whitish gray after washing but since my hair is sewn in properly that doesn't matter as no one will see my wefts. One of the wefts is a dark brown sorta colour so this was installed in the middle to give a bit of highlights.
I contacted Alynxx because I saw a review of her work here on BHM and I wanted someone local to London. I also liked the pictures of her installs from fotki so I took the leap of faith. I'm glad I did because I love my install. She asked me to send her pictures of the type of install I wanted before we booked an appointment and she discussed different options such as using a closure or just leaving hair out. She is very professional, arrived at 10am on the dot, the time we scheduled the appointment at my flat. She had all the tools she would need for my install in her roller bag. We had a good chat about everything from music to social politics as she was doing my hair and that made me feel really comfortable. I highly recommend her for all you London ladies. I love, love this hair and install, no shedding thus far and the wefts were cut. It's only been a day though so I'll update on if there is shedding next month. This hair is so light and reminds me of my fine relaxed hair. My relaxed hair is in my profile picture.
Here is the before shot of what Alynxx met when she came to my flat. My hair is relaxed but I have lots of new growth as my last relaxer was September 2013.
Here is the hair in its natural state installed before any cutting/styling happened. I have a little leave out around the front perimeter of my hairline and my parting as you can see from my roots.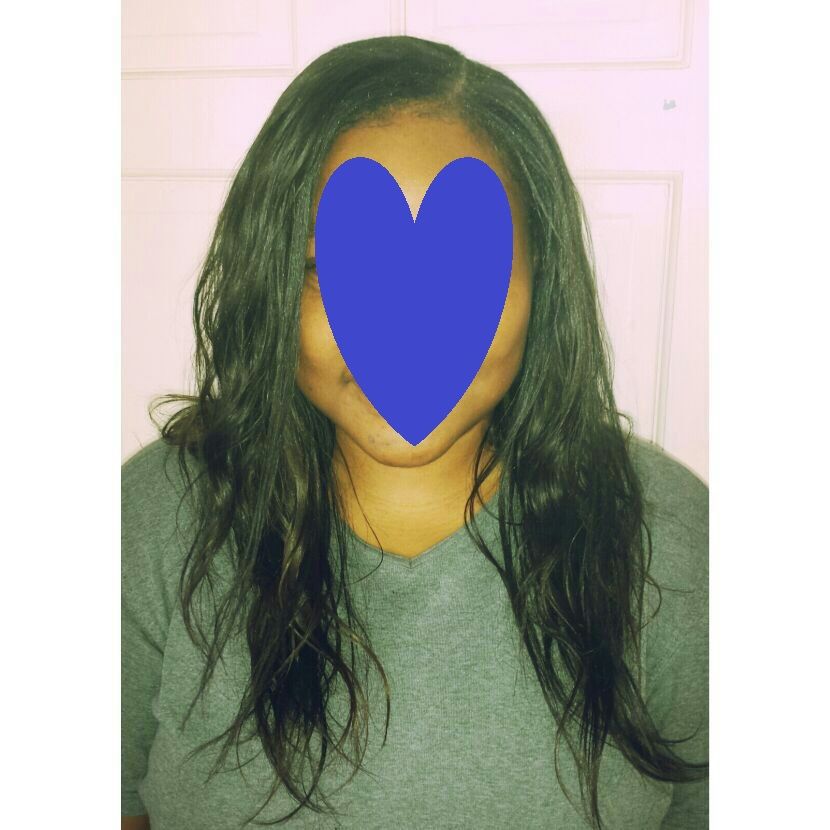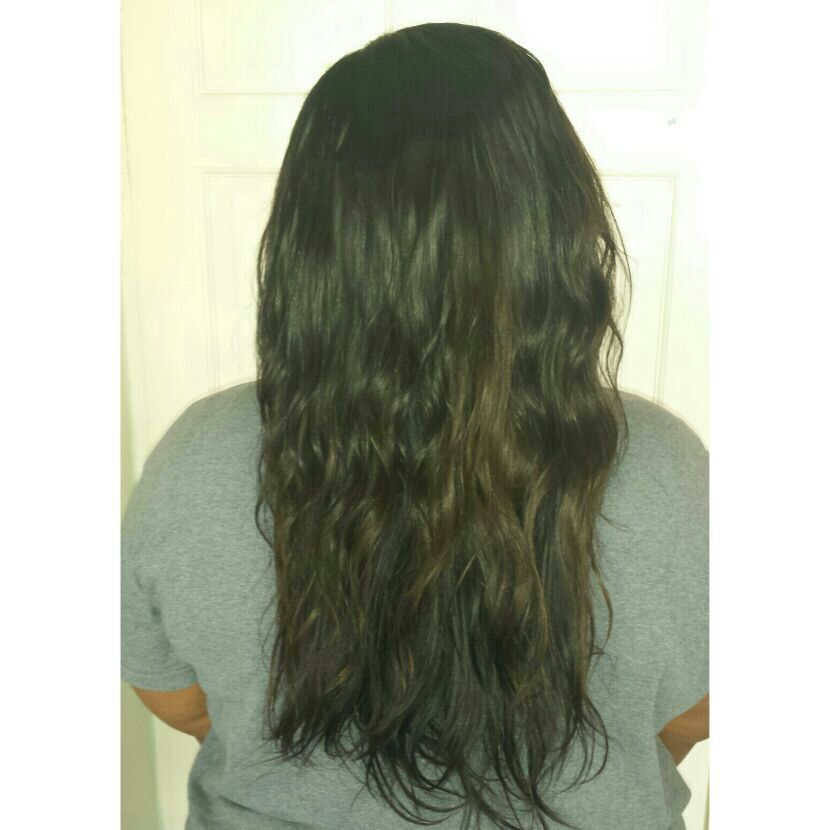 Final styled pictures.