I found this Article from AC.
Babies
ome Children Can See Beyond The Veil
Some infants are born with a hood, caul or veil over their face. This thin, filmy membrane is actually the remnants of the amniotic sac, and typically covers the newborn immediately after birth. Being born with a caul is an extremely rare situation, probably occurring in fewer than 1 in
1000 births. In addition to being a birth rarity it is usually present only in premature babies.
There are many beliefs about what it means, and why a baby would be born with a caul.
In medieval times it was considered good luck to be born with a caul. The silky membrane was often pressed onto a piece of paper and presented to the mother as a good luck charm.
Later, the actual caul was saved and sold to others for the same purpose.
In the psychic world, it is more often regarded as a "veil". And a baby born with a veil is destined for great things.
Through many belief systems it is held that having been born with a veil is a sign of psychic abilities, good luck or a special destiny. Through some research done by various psychics as well as medical professionals, "veils" or cauls, are most often found on female infants and these females tend to be psychically gifted.
It is best said that they seem to have psychic abilities, are able to see the past, the future - the things we cannot see. They have "different eyes" and their way of thinking is typically more open than most.
Their nighttime dreams are different from an average individual. It seems that what they dream is what is to come. Most who are born with a veil, do not realize this ability until they are much older and can distinguish between a common dream and a premonition.
Not all premonitions are accurate accounts of what happened or what will happen, many are simply pieces to a larger puzzle which must be openly formed in the mind.
This picture will be graphic: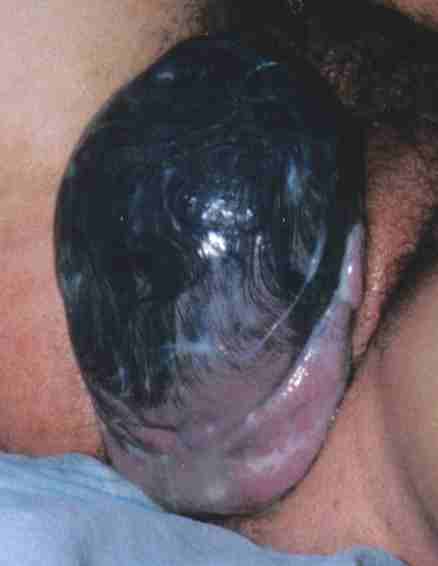 Nurse removing the caul.
I hope it helps