Here's the deets.
Company: EHM Hair Co
Hair Type: Brazilian Deep Curl, 1 20", 1 18", 1 16".
Hair Stylist: Ms. Tiffany Pines from KC
Some of you guys have been following me from the beginning with me ordering from this company. While the hair is beautiful, I will NEVER order from Ms. Marsha Gordon again. For those who want the full background concerning the situation with her, please go to this link http://forum.blackhairmedia.com/ehm-hair-company-verrrry-long-buyer-beware_topic363194_page5.html . My story starts on page five.
Her product is wonderful, her customer service is terrible, she has a crappy attitude, & she's a liar. It took all of me not to curse her out, but since I was in the middle of a major move, I didn't have the energy to tell her about herself... But anyways, go to that post for more about my story.
Now on to the hair.
It's gorgeous, true to length. Only thing is that I asked for darker bundles since I dyed my hair a couple of months ago jet black. The hair I received was more of a light brown color. Nothing dye can't fix, but I'm nervous about dying it because I don't want it to affect the curl.. So I'll just deal. The bundles all do match, none of more curlier or wavier than the other. I was terrified of the blending, since my hair is more 4A, 4B.. But I've actually be making it work.
The hair hasn't shed so far.. I got it installed on Thursday so in about two months I'll be sure to let y'all know.. Tiffany did had to split the 16", so we'll see. No tangling.. I've been trying to be cute when I go to bed, so I didn't tie my hair up. I wanted to wake up with bed head curl.
Don't judge me y'all.. LOL.
The wefts were constructed very good, I could definitely tell the difference between her wefts & QHPs wefts. They were very neat.
I did blow dry the hair out because I wanted to see how silky it was... It was actually very coarse & matched my hair.. Y'all.. This hair gets BIG, FAST. I thought the bundles were so thin when I washed them. But when I put the hair in I was like
. I was pissed, because I get weaves for the low maintenance.. This hair is like my hair times 5, especially when blow dried out. Once I wet the hair, it went right back to being curly.
The hair doesn't clump together to give you that unnatural look, IDK if you guys understand what I mean when I say that.. but it's very soft & not stiff at all.
But enough talking...
Here are the pictures!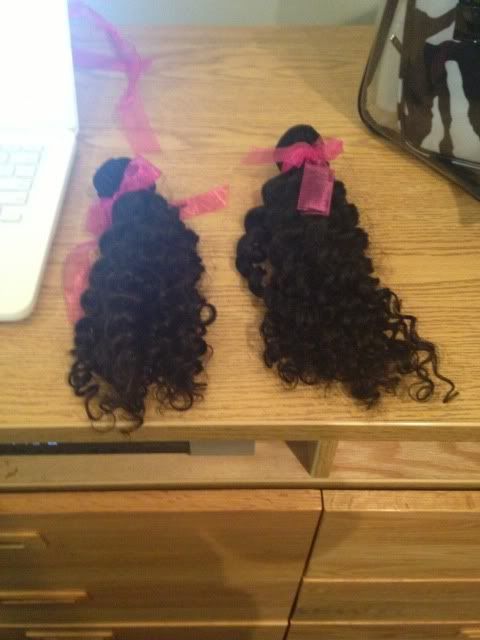 This is the 16 & 18 inch right out the package.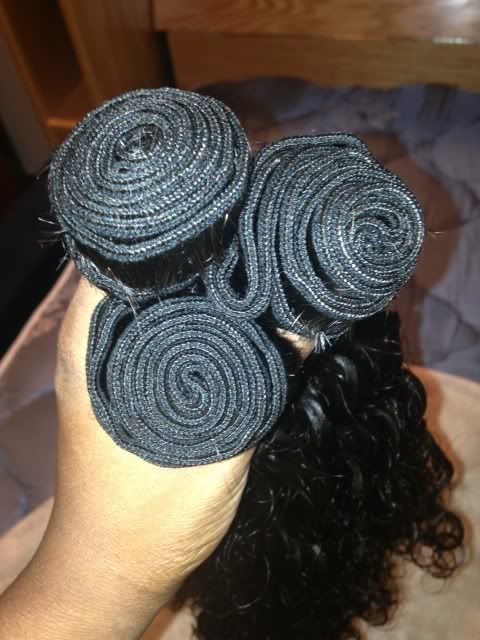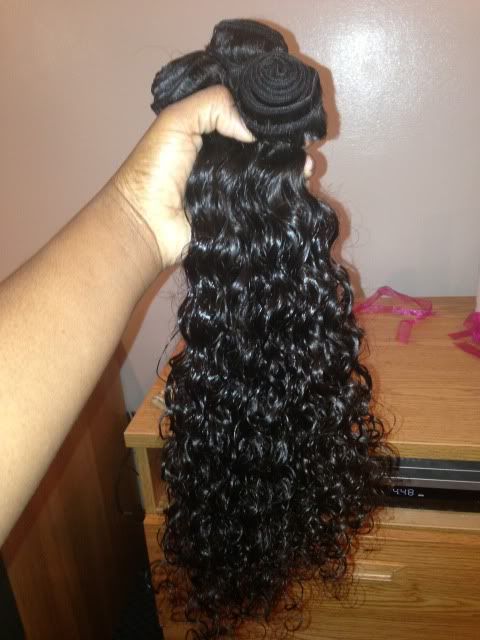 All three bundles after a quick wash & condition. Didn't have time to deep condition since I literally got the hair at the very last minute.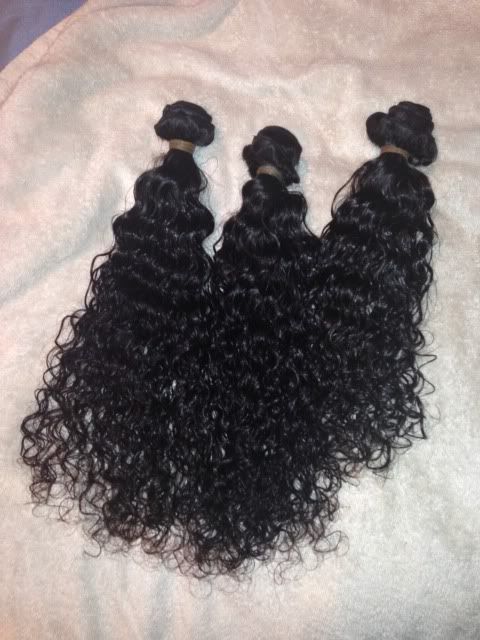 Washed.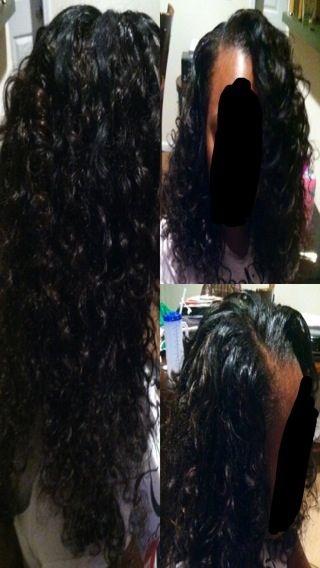 Freshly installed.
Blow dried.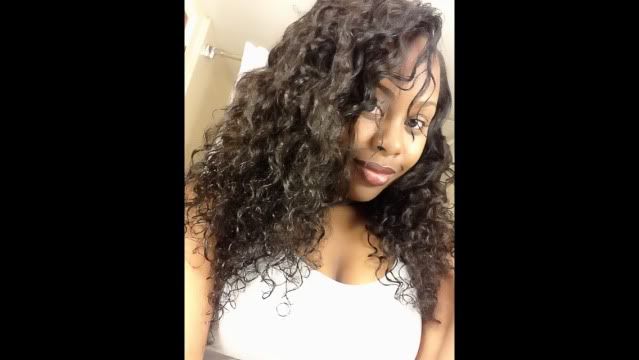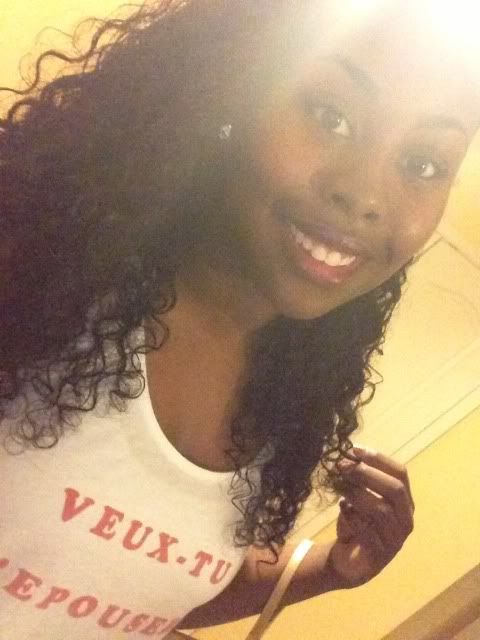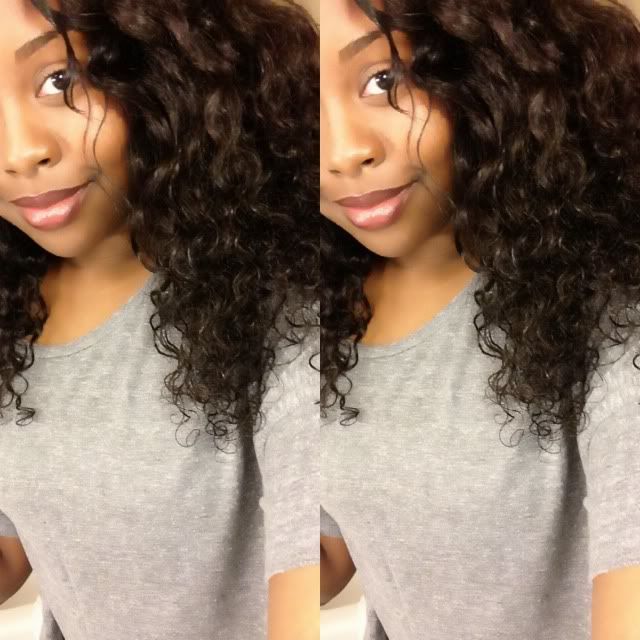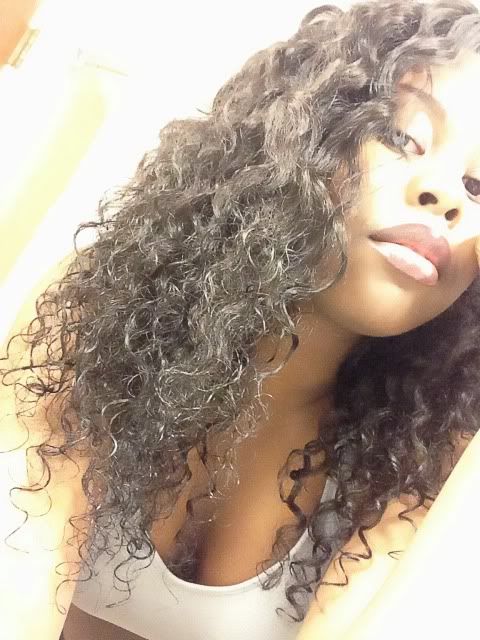 The hair may look a little dry because the only thing I've been able to put on it is the Organix Moroccan Argan Oil conditioner while it's wet, since I've been on the go. After I post this I'm actually going to wash it with the Pantene Curly line, since that's what Tiffany recommended & see how that goes.
All in all, so far I love this hair. It's a damn shame that Marsha is a lying jackass, or she would've had a loyal customer in me. Hopefully someone will end up finding her vendor, because I'll gladly order from them.
That's all folks.