That muthafucca kills his 13 year old daughter because she didn't mop the floor to his liking and he gets 60 days. At times like these, I really really hate it here and envy the american judicial system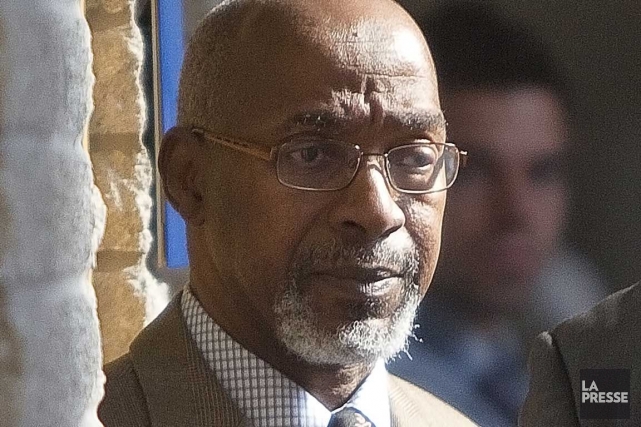 >
MONTREAL
– From the opening sentence of his decision, Quebec Court Judge Richard
Marleau acknowledged he had a difficult task in sentencing an elderly
man for killing his teenage daughter with a slap.
"What sentence
should be imposed on the father of a family, with no criminal record,
who slaps his 13-year-old daughter and who, against all expectation,
causes her death?"
When Marleau reached the end of his 17-page
decision Wednesday morning at the Longueuil courthouse, Moussa Sidime,
74, a retired architect originally from Guinea, was left with a 60-day
prison term for killing his 13-year-old daughter, Noutène. During a
sentence hearing in February, the prosecution suggested a prison term of
two years less a day would be appropriate, while defence lawyer Marie
Josée Duhaime sought a suspended sentence. Marleau allowed for Sidime to
serve his sentence in a discontinuous fashion. Beginning next week, he
is expected to report to a detention centre and serve the sentence every
Monday and Tuesday. The prison term will be followed by two years of
probation.
On Oct. 6, 2010, Sidime slapped his daughter after she
mumbled something under her breath when he told her he wasn't satisfied
with how she had cleaned up the kitchen. According to evidence filed
into the court record when Sidime pleaded guilty to manslaughter last
year, the father noticed his daughter was crying but returned to the
living room in the family's apartment to sit down. He then heard Noutène
fall to the kitchen floor and returned to find her unconscious and
barely breathing.
Noutène was taken to a hospital where she died
two days later. The cause of her death was later attributed to a
ruptured artery in her head caused by a sudden turn of her head, either
by the slap itself or from turning her head away in a reaction to it.
When
sentencing arguments were made earlier this year, Duhaime characterized
what her client did as "a simple slap" that didn't leave a visible mark
on Noutène's face. But Marleau, referring to a recent Supreme Court of
Canada decision about child abuse, disagreed: "In reality it is an
assault."
As Marleau read from his sentence, Sidime was seated,
his hands clasped together resting on his lap. Two dozen of Sidime's
relatives and friends sat behind him. One of his adult daughters later
said her father prayed while Marleau read.
The judge noted that a
2010 decision by the Supreme Court of Canada gives judges "vast
discretionary power" in determining a sentence in a manslaughter case.
That discretion is allowed because manslaughter convictions can involve
different circumstances. He also referred to a recent study of sentences
involving homicides where parents killed their children in which the
authors recognized the possibility "of sentences ranging from a
suspended sentence to four years of imprisonment" in cases that involve
many mitigating factors.
He also said that past cases cited as
jurisprudence when sentence arguments were made involved child abuse but
not manslaughter. In those cases, the offenders received prison
sentences, between 17 and 21 months for physically abusing their young
children and there were many aggravating circumstances behind each,
including sexual abuse.


<div ="clear"="">





Edited by JoliePoufiasse - May 21 2014 at 11:48pm